HELLO TO ALL OF OUR PENRHOS FANS.
We have had a very exciting 2 years, growing, producing and distilling our fabulous hand crafted gins. We do not want to ignore the current situation of Covid-19 and we are missing our amazing customers who have supported us through our gin journey. We cannot wait to visit our pubs, bars and restaurants for a drink soon.
Over the next few weeks, we'd like you to get to know our team at Penrhos. First off, to celebrate Fathers day we'd like to introduce the brains behind Penrhos Spirits, Richard 'Dickie' Williams and Charlie 'Dinger' Turner.
Dickie was born at Penrhos 'a few' years ago and has farming running through his bones. This was installed in him by the famous Johnnie from a very young age. Charlie was born a couple of years later just down the road in Weobley and the essence of farming was apparent from a young age too.
They met in their early teens at the local Rugby Club, Luctonians where they become firm friends. I am not sure at that age they would have expected to be farming together or producing our Award Winning Gins! Dickie pursued his career in Agriculture and went to Walford to study whilst Charlie was interested in Science and went up to Newcastle where he gained a Biological Science and Marine Biology degree, but it wasn't long until his farming roots brought him back to Herefordshire. Both are Fathers to three Children, who would agree they have the best Dad!
As time moved on both ventured into Fruit Farming and 6 years ago they decided to merge together to create Penrhos Fruit which can now be found in Waitrose.  After chatting at a party it became apparent to them that there was a lot of waste from the Cherry Blossom and fruit that didn't make it to the supermarket due to being too small or the wrong shape. They put their heads together and decided Gin would be the perfect way to utilize our amazing fruit and two years ago Penrhos Spirits was born, which the rest of the families were very happy about! Their passion for Gin was born and this brings them to where they are today, 3 Gins and a Blueberry Liqueur later with exciting new things on the horizon.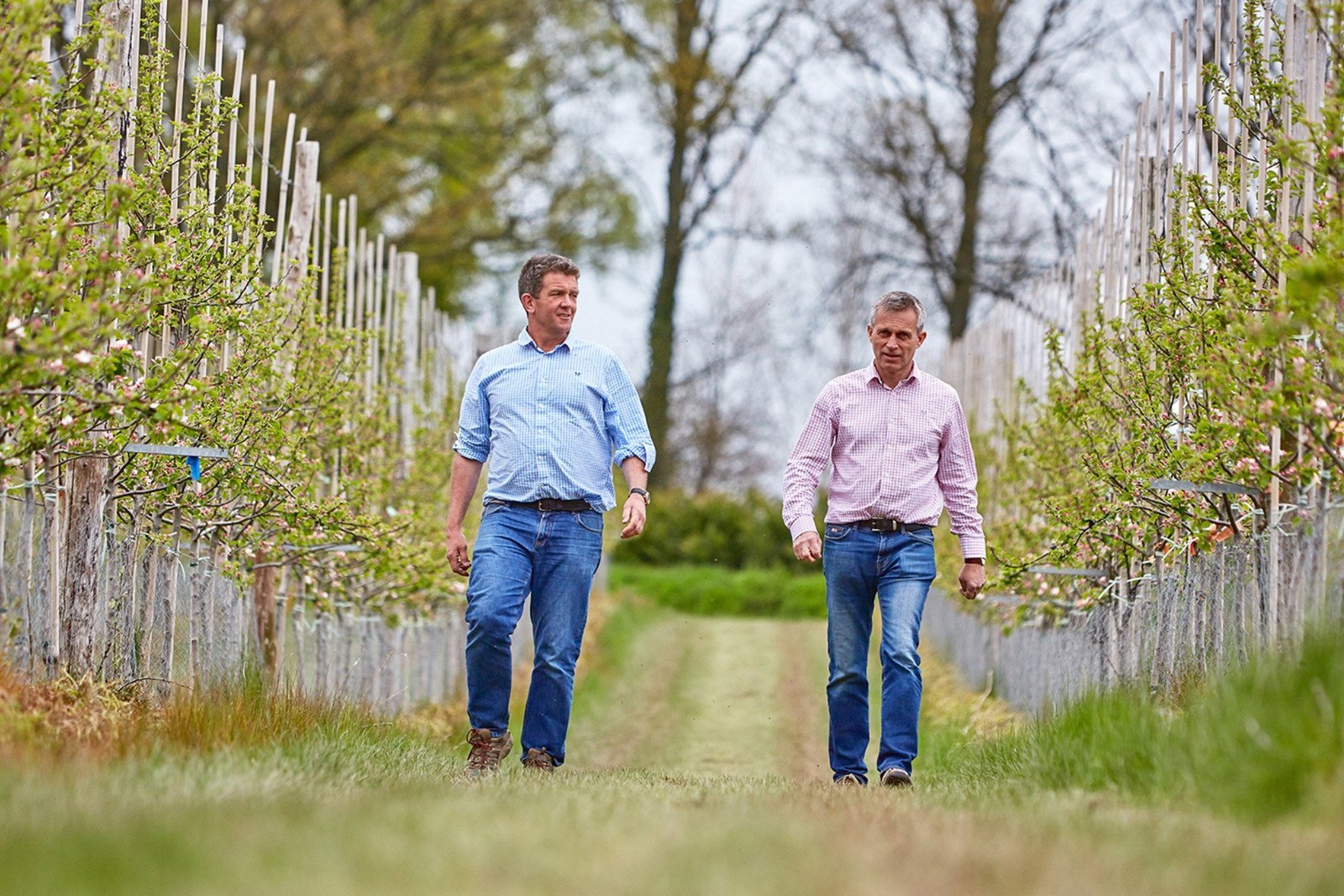 HAPPY FATHERS DAY FROM ALL AT PENRHOS.