Description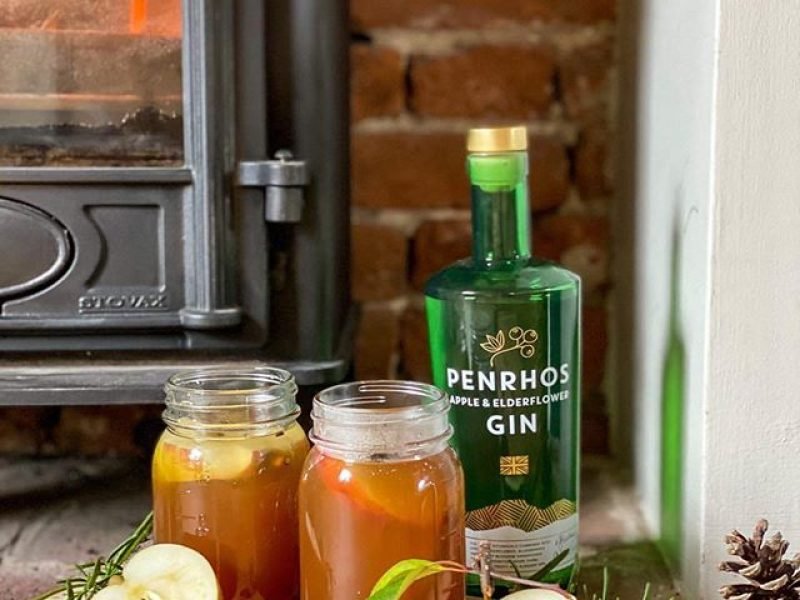 Hot Spiced Gin & Apple Punch 
Serves 4 | 200ml | Autumn Cocktail
1 cinnamon stick
A sprinkle of cloves
1/2 a grated nutmeg
200ml Penrhos Apple & Elderflower gin
800ml apple jiuce
50g demeara sugar
Juice of half a lemon/orange
Add all ingredients except the gin into a saucepan and heat gently for five minutes, occasionally stirring. If you apple juice is already very sweet you may not want to add too much sugar, taste to see if you want to include it for those with a sweeter tooth! Remove from the heat and add the gin and fresh lemon or orange juice.
Garnish with a fresh slice of apple, orange and a cinnamon stick. Enjoy!
Serves 2 | 100ml| perfect celebratory drink
2 tbsp lemon juice
2 tsp sugar
100ml Penrhos Apple & Elderflower Gin
Champagne
Ice & Lemon zest to garnish
Pour the lemon juice, sugar syrup and gin into a cocktail shaker then fill up with ice. Shake well then strain into a champagne flute. Top with a little champagne, leave to settle (as it will bubble up) then fill up with more champagne.
Swirl gently with a cocktail stirrer then garnish with a strip of lemon zest if you like.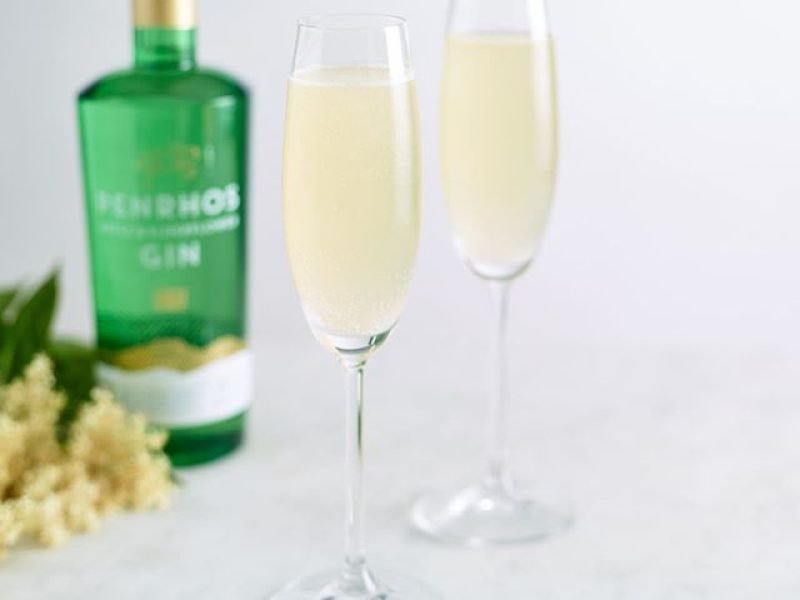 Serves 4 | 200ml | Autumn Cocktail
50ml Penrhos Apple & Elderflower 
50ml Apple juice 
25ml Elderflower cordial 
Soda 
Ice and elderflower to garnish 
Fill an old fashion glass with plenty of ice and add all ingredients. Give it a gentle stir and top up with soda. 
Garnish with elderflower and lavender. The perfect refreshing cocktail for an apple & elderflower lover