Here at penrhos it is a family affair with two farming families working together to create something special
Dickie Williams
Farmer, distiller & Founder


Dickies was born at Penrhos a few… years ago and was a keen farmer from a young age. He also has an interest in rugby which is where he met his farming partner Charlie.
Favourite drink: Penrhos Apple & Elderflower in a glass full of ice with tonic and thin slices of apple.
Charles Turner
Farmer, distiller & Founder
Like Dickie, Charlie was born into a farming family and has always had an interest in farming. After completing a Bio-science degree at Newcastle University he then followed in his father footsteps of growing fruit and crops in Herefordshire. Charlie also has a keen eye for rugby and can be found coaching his son Johnnie's team on a Sunday afternoon.
Favourite Drink: Penrhos Breakfast Martini.  
 Sally Williams
head of accounts 
When Sally's husband Dickie introduced the idea of a gin distillery on the farm, she was initially excited due to the thought of gin being on tap! You will find Sally busy in the office sorting invoices, sending out orders or riding her horses on the weekend.
Favourite drink: A double Penrhos Rhubarb, Indian Tonic and a large slice of orange.
Kate turner
sales & marketing
Similar to Sally, Kate was very pleased at the idea of her very own gin distillery. After many years as a Podiatrist kate has taken control of sales and marketing at Penrhos, out on the road visiting customers.
Favourite Drink: Penrhos London Dry, Light Indian Tonic and frozen blueberries.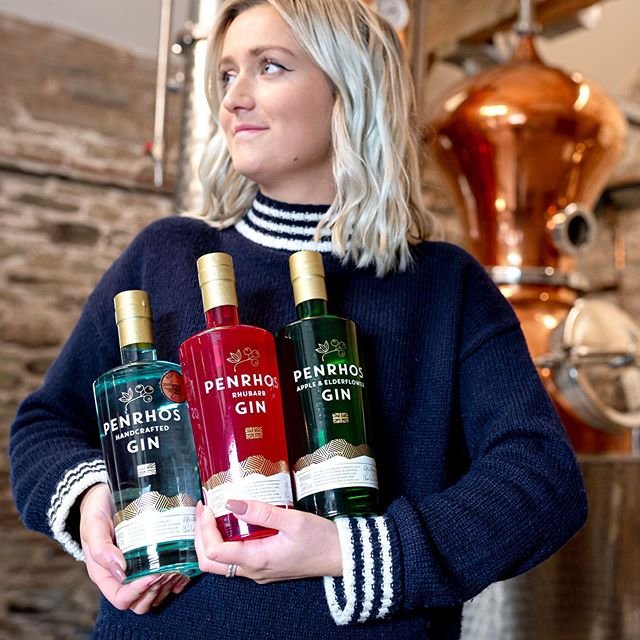 Harriet Williams
Sales & marketing
After finishing a degree in teaching and travelling around Asia and Australia Harriet thought she would help her mum and dad (Dickie & sally) selling gin, two years later she is still helping and loving every minute. Harriet can be found in the distillery or out on the road visiting our amazing existing customers or creating new ones. 
favourite drink: extra large Penrhos Rhubarb!